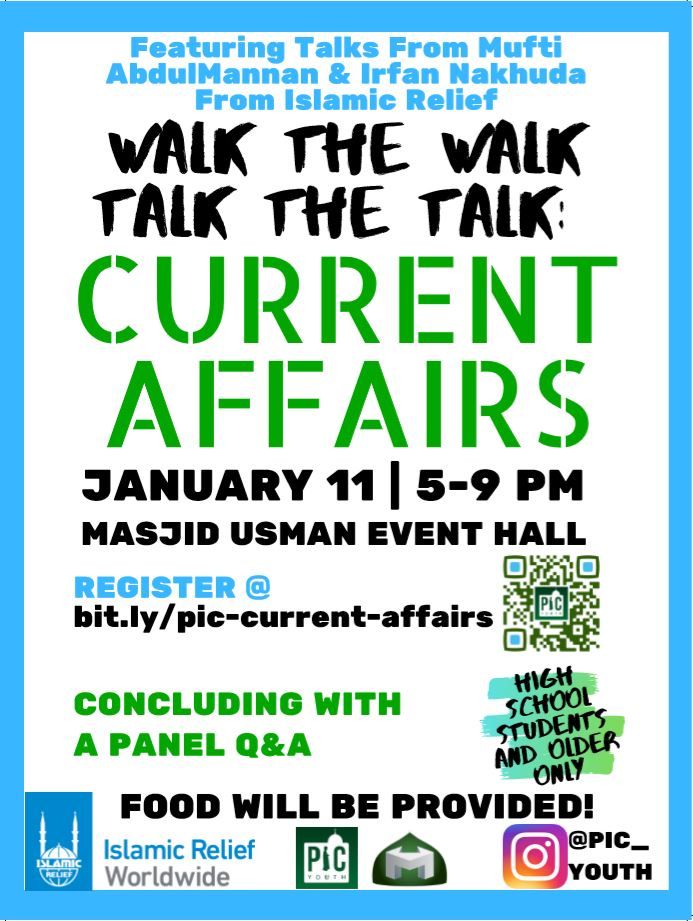 The PIC youth are having yet another exciting event for youth aged 14-26
Are you ready to walk the walk and talk the talk? If you are, then get ready to have an engaging discussion on world issues that are happening in the muslim world, followed by a Q/A.
Panel featuring
Mufti AbdulmannanIrfan Nakhuda from Islamic Relief, Nisha Ahbair Pasha and Maria Tariq
Discussions around the following (but not limited too) may arise such as the Kashmir crisis, Uyghur muslims, Palestine crisis, the Syrian crisis and Myanmar crisis.
Food will be provided.
Registration is free but mandatory!
Hope to see everyone there!